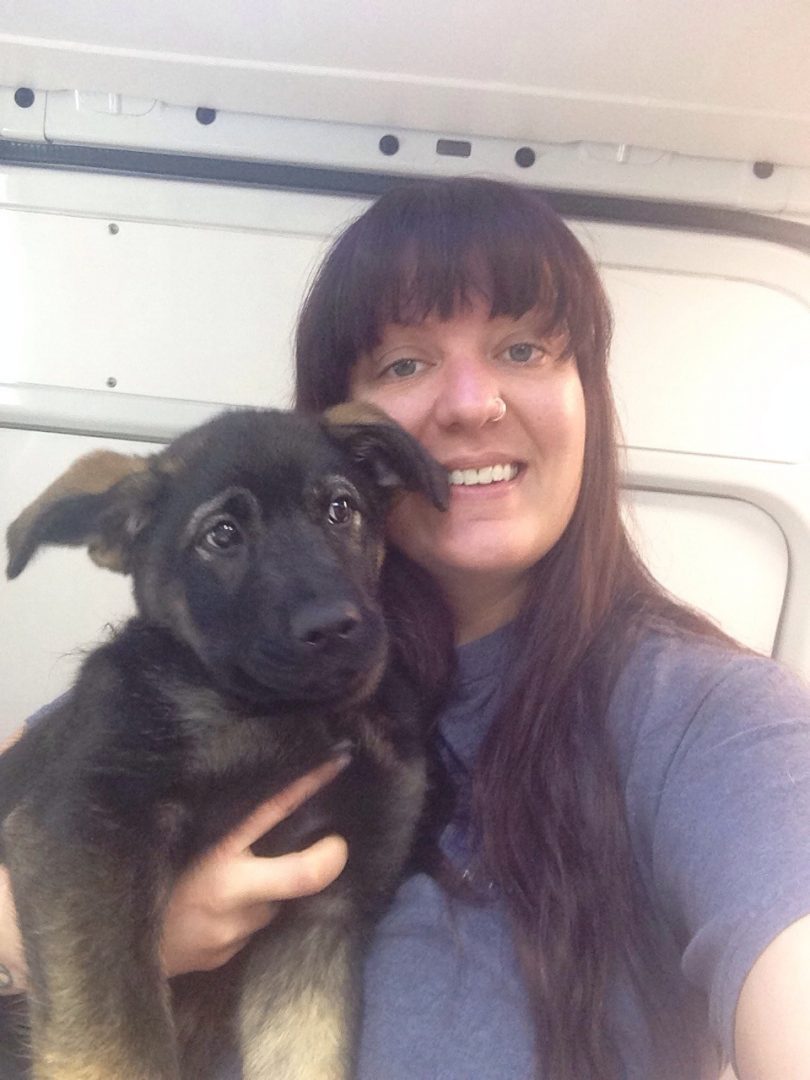 Katie Belken
Owner
If you want a grooming professional who cares as much about your pet as you do, you've found her in Katie Belken of Teddy's Ruff Riders.
Katie has been an animal lover and advocate her entire life, enjoying the daily companionship of five dogs and a cat. Since starting her grooming career in 2009, Katie has had the time and experience to see how a gentle hand and a soft voice goes a long way with all dogs from the most confident and well trained to the most fearful rescued dog. While working with dogs, she has also rescued and fostered dogs; focusing on bully breeds because of their misrepresented reputation.
Katie loves making a difference to every animal she meets and giving them the love, extra attention and care thats built into the mobile grooming experience.
---
katie@teddysruffriders.com
(515) 401 3402